Sharing my top five favorite beautycounter products and why I love using them in my routine. Their Black Friday promo is happening now; you can check out the goods here, and read on for a lil sneaky giveaway. 
Hi friends! How are ya? I hope you're having a lovely morning so far! I have my last day of 1:1 calls and podcast interviews and then tomorrow is more low-key leading up to the holiday. I'd love to hear what you're doing to celebrate Thanksgiving this year!
For today's post, I wanted to share my current top five Beautycounter products. I haven't posted much about Beautycounter this year, but I've still been working with the brand behind the scenes and it continues to be an incredible aspect of my online business. I love their products and mission, and now that Liv is getting older (and constantly scoping out my makeup drawer lol), I'm happy to know that these products are designed with safety and sustainability in mind.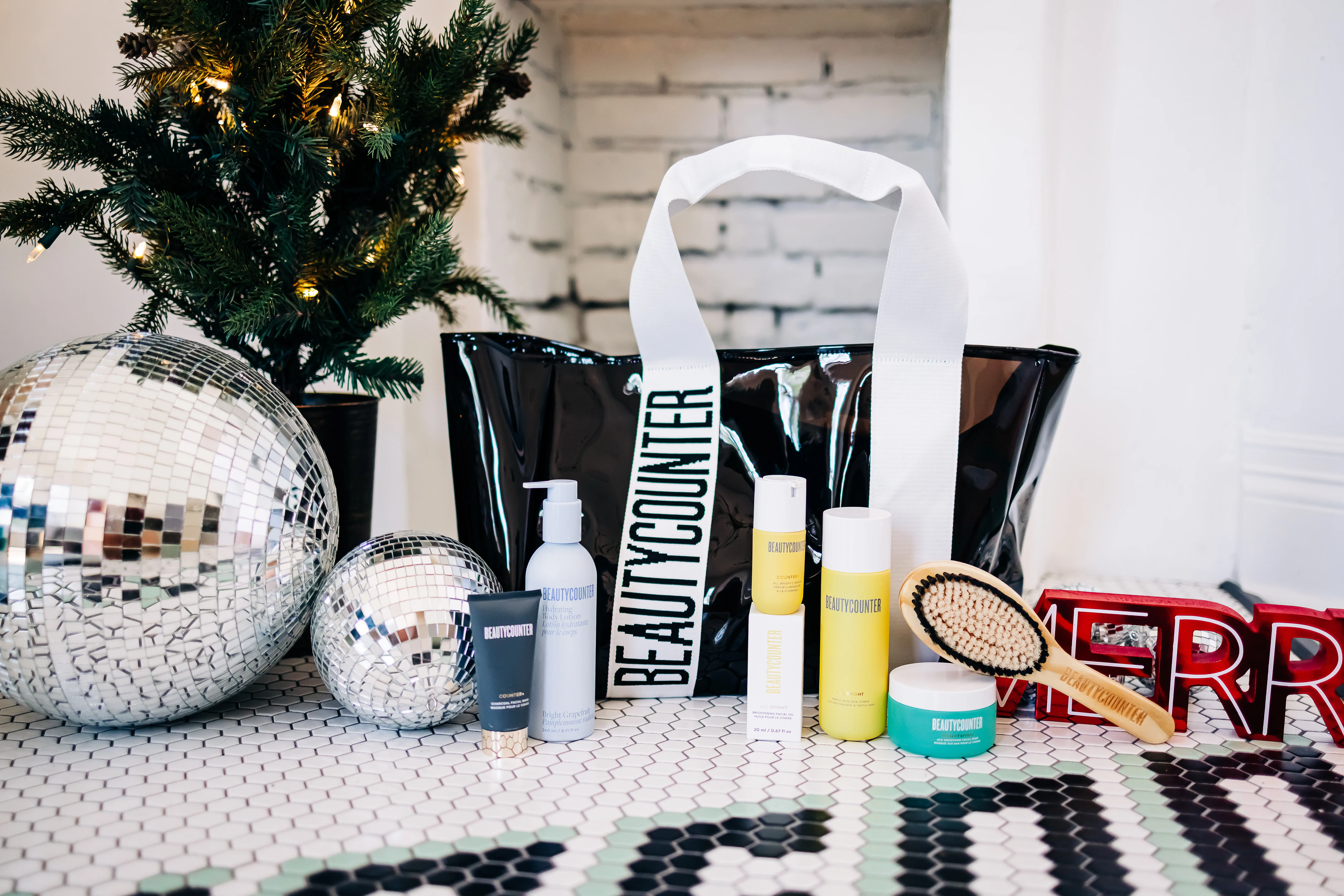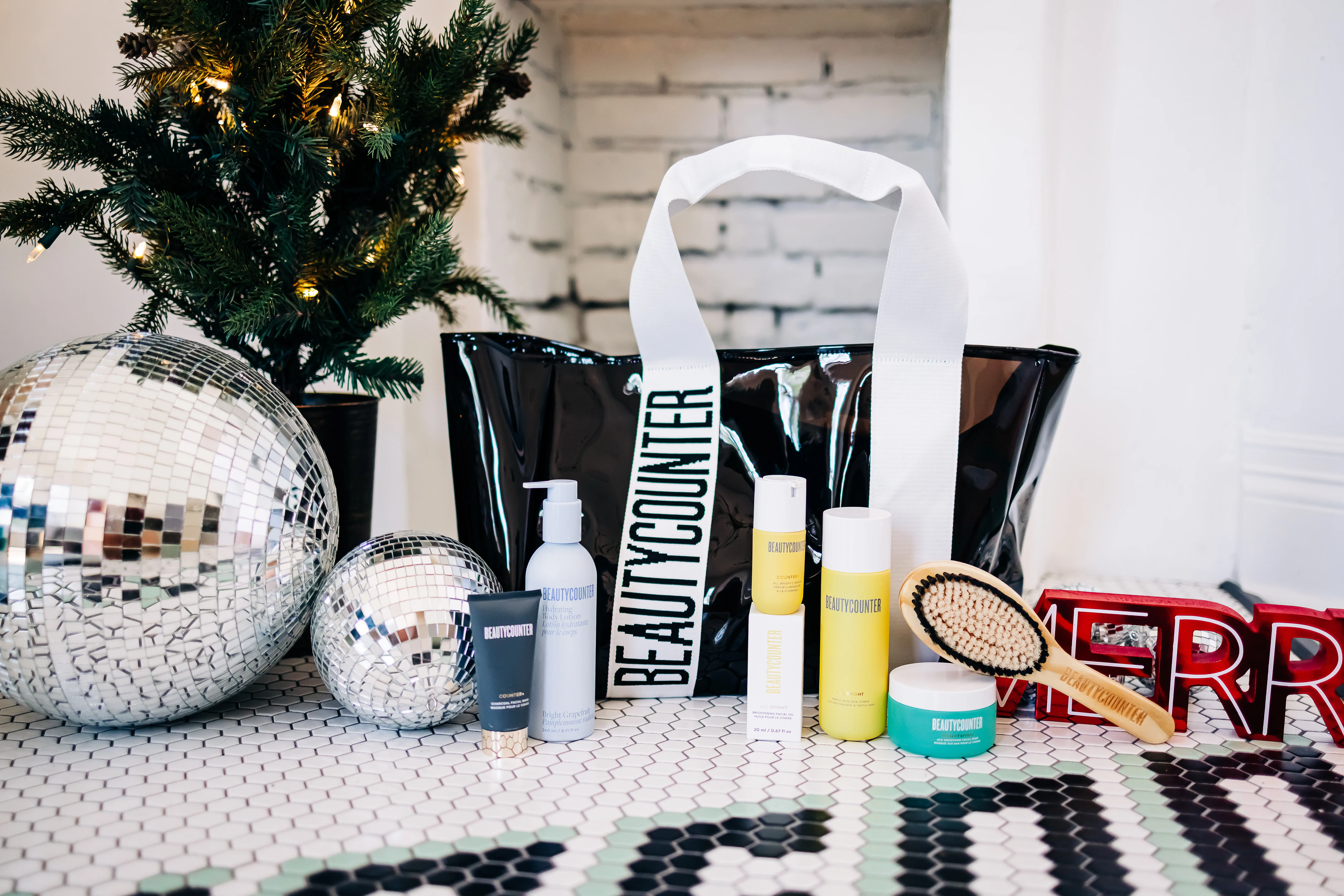 Here are some of the things I love if you're looking to treat yourself with their Black Friday promo. It's 20% off sitewide, free shipping on orders over $50, and with orders over $150, you can choose a free gift from three options. All of the details are here!
My top five Beautycounter products (and why I love them)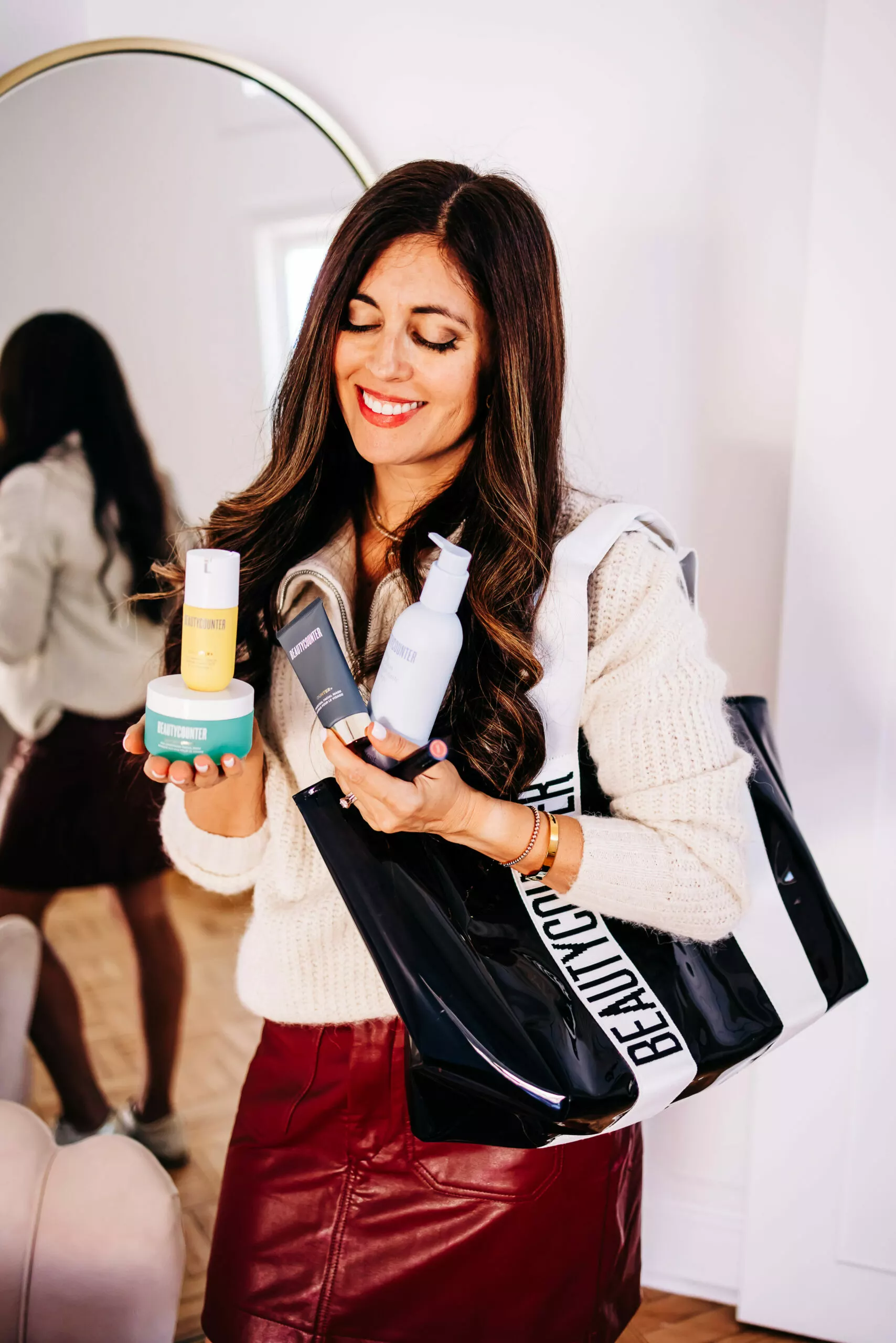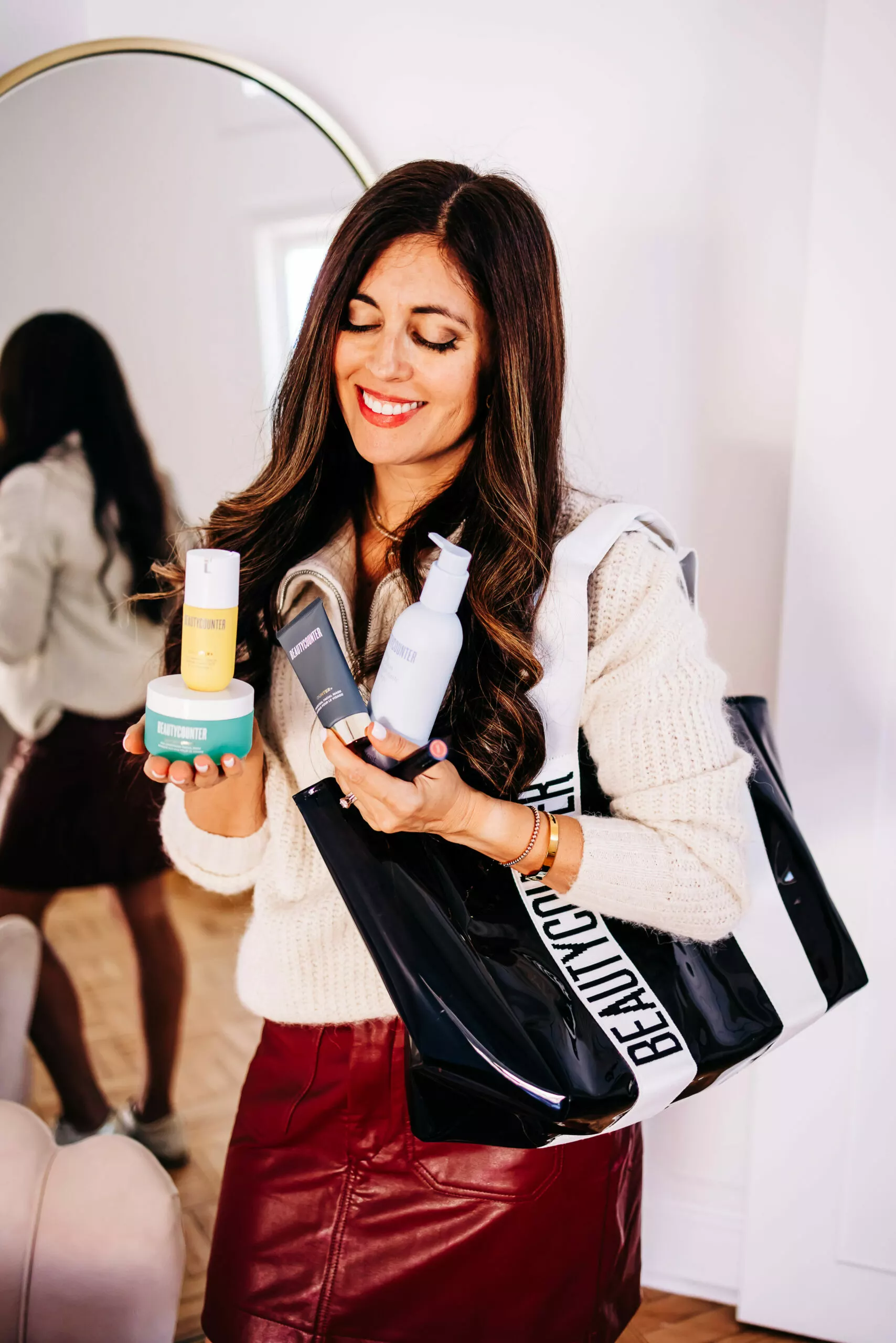 (Skirt is here // similar sweater here)
Statement Maker Satin Lipstick
This continues to be my go-to lipstick. I have at least 8 of these scattered in my purses and in my makeup drawer. Captivating is my top color; it's the perfect pinky nude. We essential *eat* our lipstick (gross but true) so I think this is an important one to source with good ingredients.
Each smooth stroke effortlessly glides over your lips, courtesy of our custom slimline PCR** design, leaving behind a satin finish with full-coverage color that endures. Beyond its striking appearance, this lipstick is enriched with ECOCERT-certified organic vanilla from Madagascar, imparting a delightful signature scent. Feel good about the color you wear, as this formula boasts lush ingredients like açai fruit oil, shea and mango butter, and conditioning waxes that ensure your lips remain soft.
All Bright C Serum
I noticed a difference in my skin immediately after I started using this. It makes it feel brighter and more awake. 🙂
This powerful concoction, featuring a robust 10% blend of two types of vitamin C, along with turmeric and camu camu, works wonders to instantly illuminate the skin and promote an even skin tone. Packed with antioxidants, this formula plays a crucial role in shielding the skin from the harmful impact of environmental stressors.
Clinically proven to:*
Even skin tone
Improve skin radiance/brightness
After eight weeks:**
100% said skin looked brighter
94% said it reduced the appearance of dark spots
97% said skin looked more youthful
94% said skin tone looked more even
*Based on a 32-subject clinical study after eight weeks.
**Based on a 32-subject consumer perception study after eight weeks of use.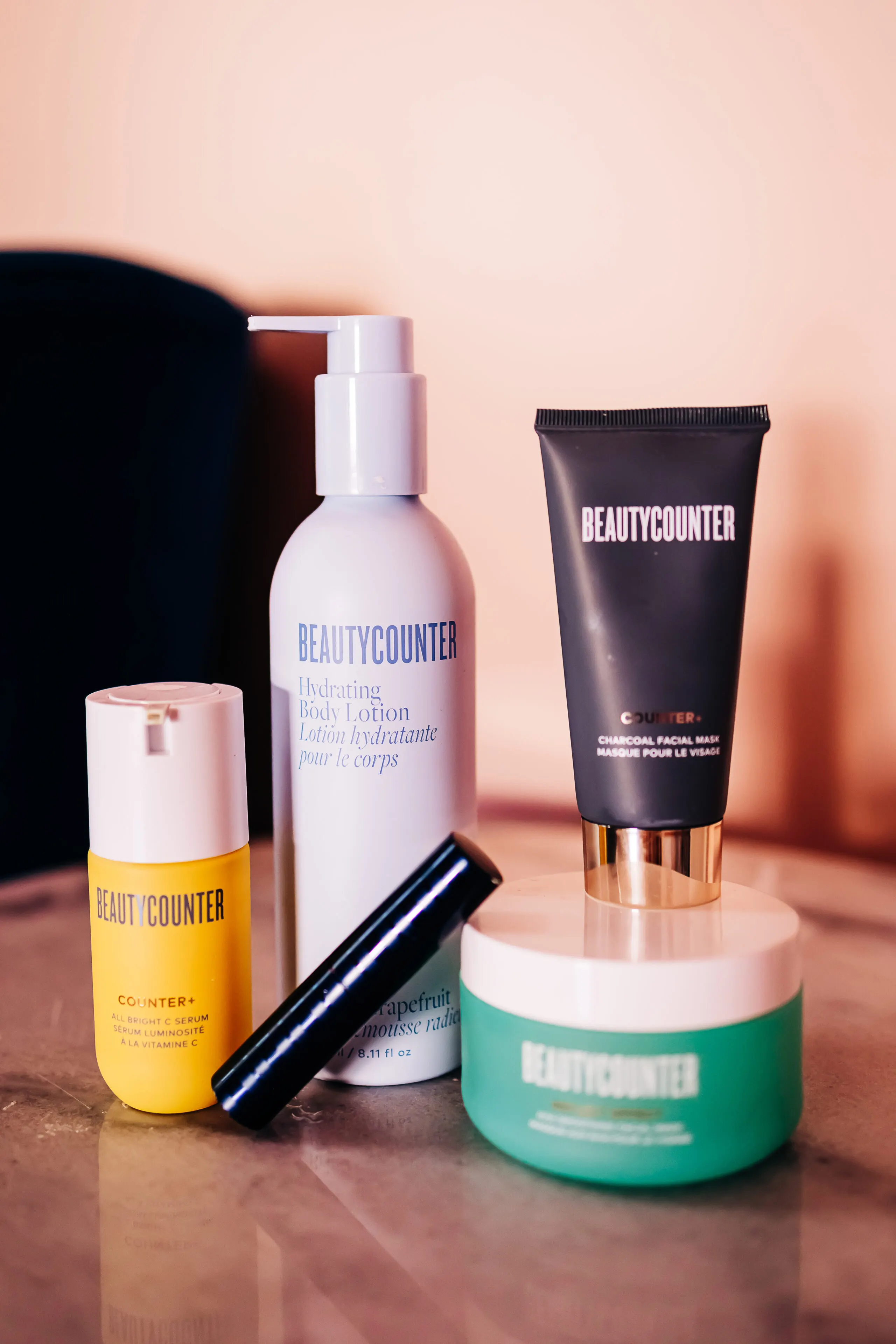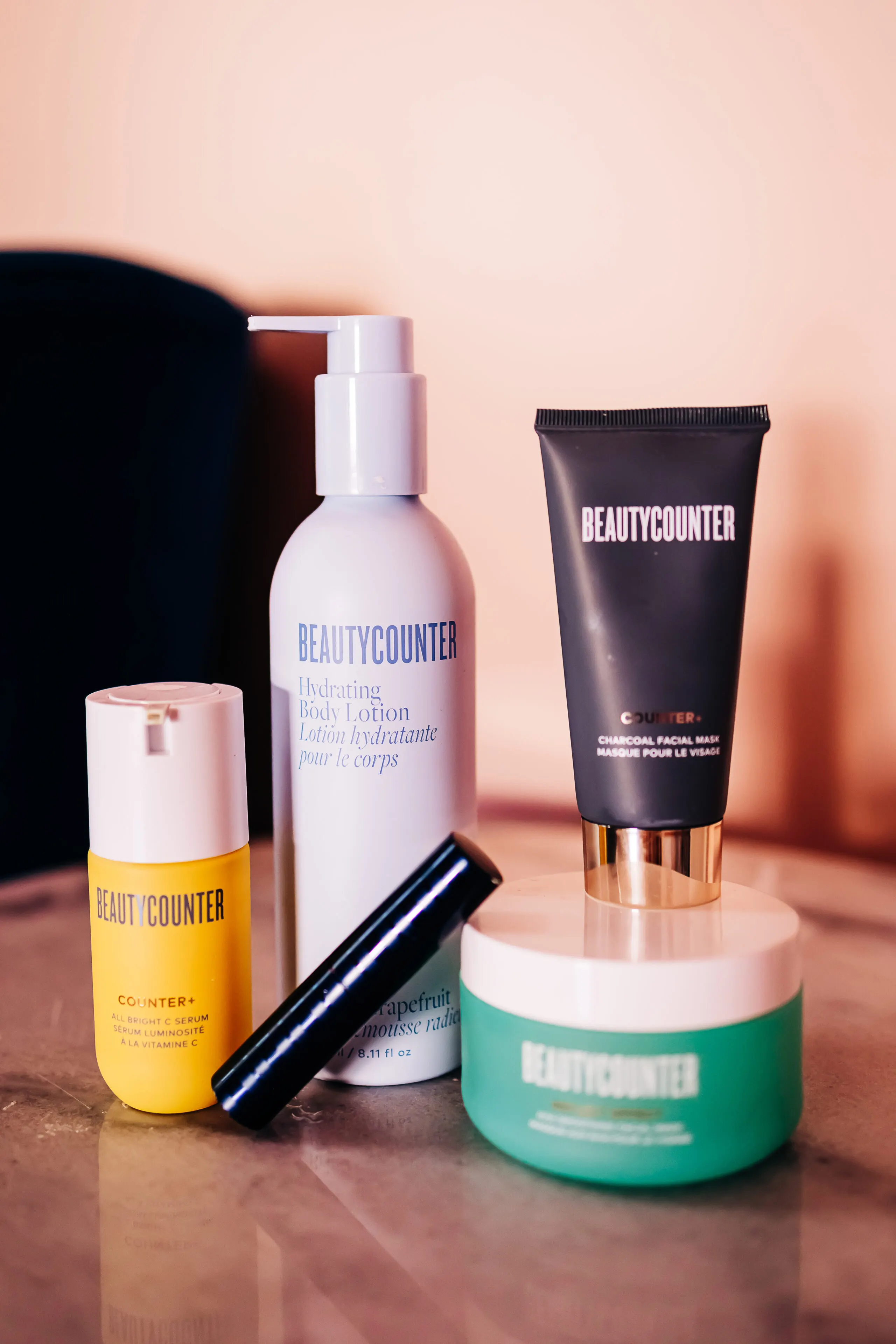 Charcoal Mask
I use this the second I feel like I might get a pimple. For me, it gets rid of it by the next morning. It's clarifying, helps to remove impurities from the skin, and makes my skin feel tight and super clean.
In just ten minutes, achieve a clarified complexion with this kaolin clay mask enriched with activated charcoal. This nutrient-rich formula purifies and balances, effectively absorbing excess oil and extracting impurities. With the added benefits of salicylic and lactic acids, experience a gentle exfoliation that leaves your skin looking smooth and polished while minimizing the appearance of pores. Ideal for those seeking relief from congestion and managing oily skin concerns.
Body Lotion
Selecting a safe body lotion is a crucial aspect of personal care, considering that our skin is the largest organ and acts as a permeable barrier to the external environment. The ingredients in body lotions can be absorbed by the skin, and therefore, it's essential to choose products that prioritize safety. If you're going to switch to safer products, I always recommend swapping body lotion first!
Our skin is not just a protective shield; it is highly absorbent. The ingredients present in body lotions can penetrate the skin and potentially enter our bloodstream, making it vital to be mindful of what we apply. Opting for a safe body lotion means choosing formulations that are free from harmful chemicals, toxins, and questionable additives.
Many conventional body lotions contain synthetic fragrances, parabens, phthalates, and other potentially harmful substances. Continuous exposure to these ingredients may contribute to skin irritation, allergies, and, in some cases, long-term health concerns. By choosing a safe body lotion, you minimize the risk of exposing your skin to these potential hazards.
This is one of the best ones I've tried. It's super hydrating, has a lovely light scent, and is extra appreciated during the dry winter months. When you find yourself in need of a replenishment, our refills provide a convenient solution (and a nod to your eco-friendly choices). Simply recycle the aluminum bottle once it's empty, and hold onto your pump – it effortlessly attaches to your refill bottle for a seamless experience.
AHA Smoothing Facial Mask 
This is one of our newer products that I feel like I can't live without. It has tiny beads that excoriate the skin, and is a lovely, bouncy gel texture. It feels refreshing and hydrating.
This was designed to revive weary skin in a mere 10 minutes. The resilient gel formula combines a distinctive mix of chemical and physical exfoliants, including AHA glycolic acid and bamboo particles. Enhanced with skin-soothing saccharide isomerate for added hydration, it leaves your complexion irresistibly soft. Incorporate it into your routine up to twice a week for optimal results, and let your skin speak for itself.
Check it out here.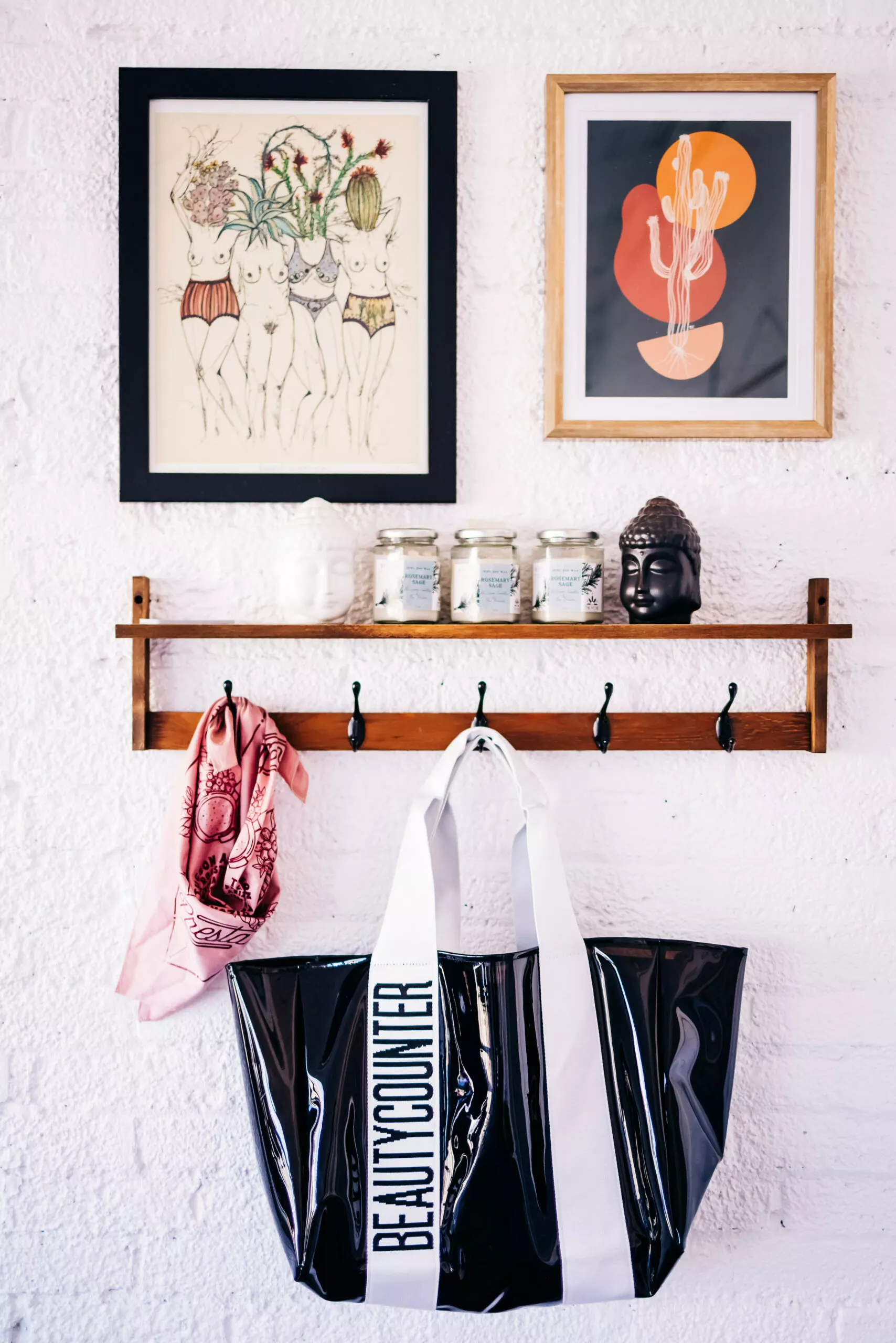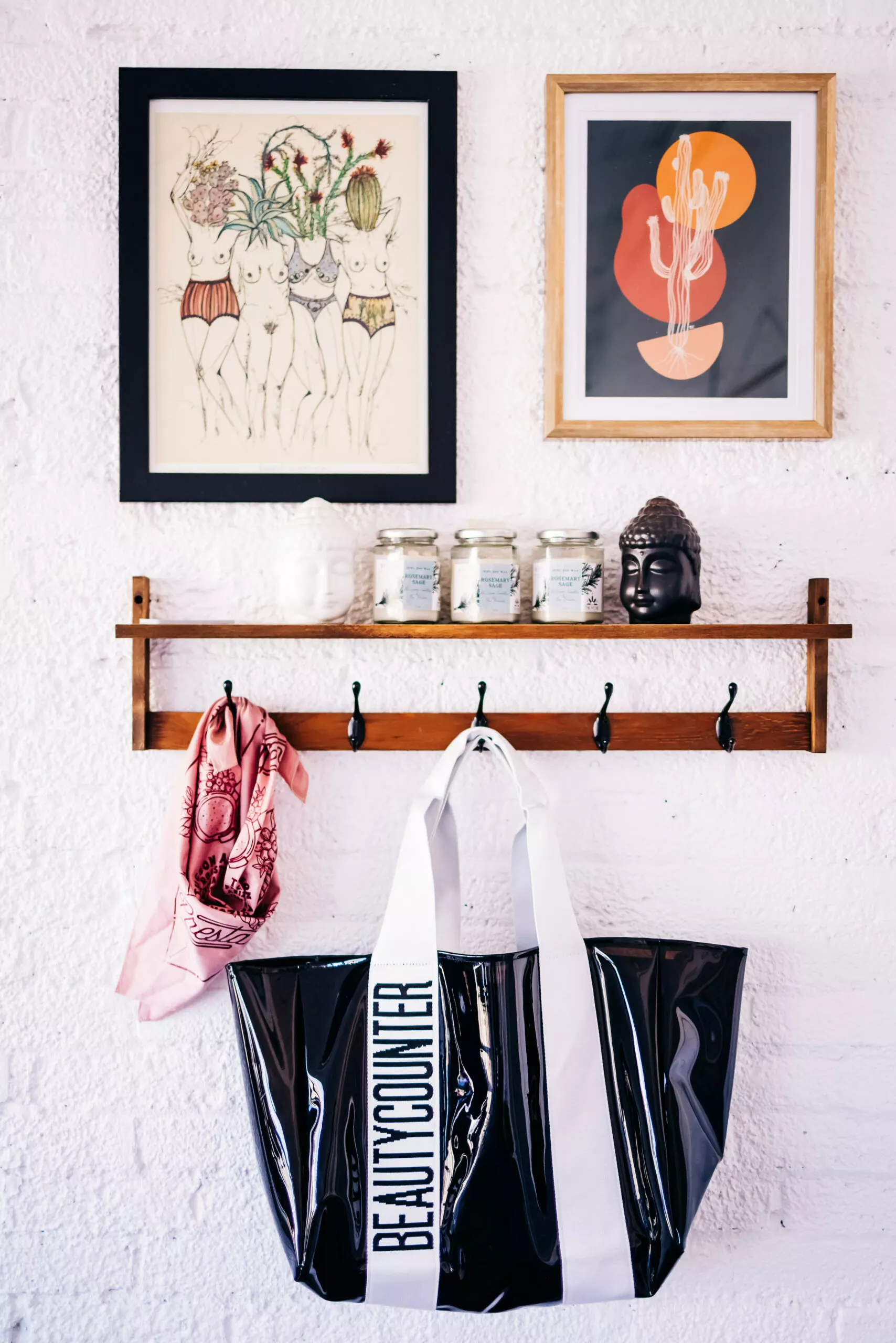 Have you tried anything from Beautycounter? What's your favorite product? Leave it in the comments below and I'll surprise someone from the comments with a product of their choice 😉 I'll announce the winner in Friday Faves!
xo
Gina